Operation of a video platform
BBB is a company that providesentertainment works to viewers viasatellite broadcasting and internet services.
We primarily offer services centered around sports, variety, andadult-oriented entertainment works.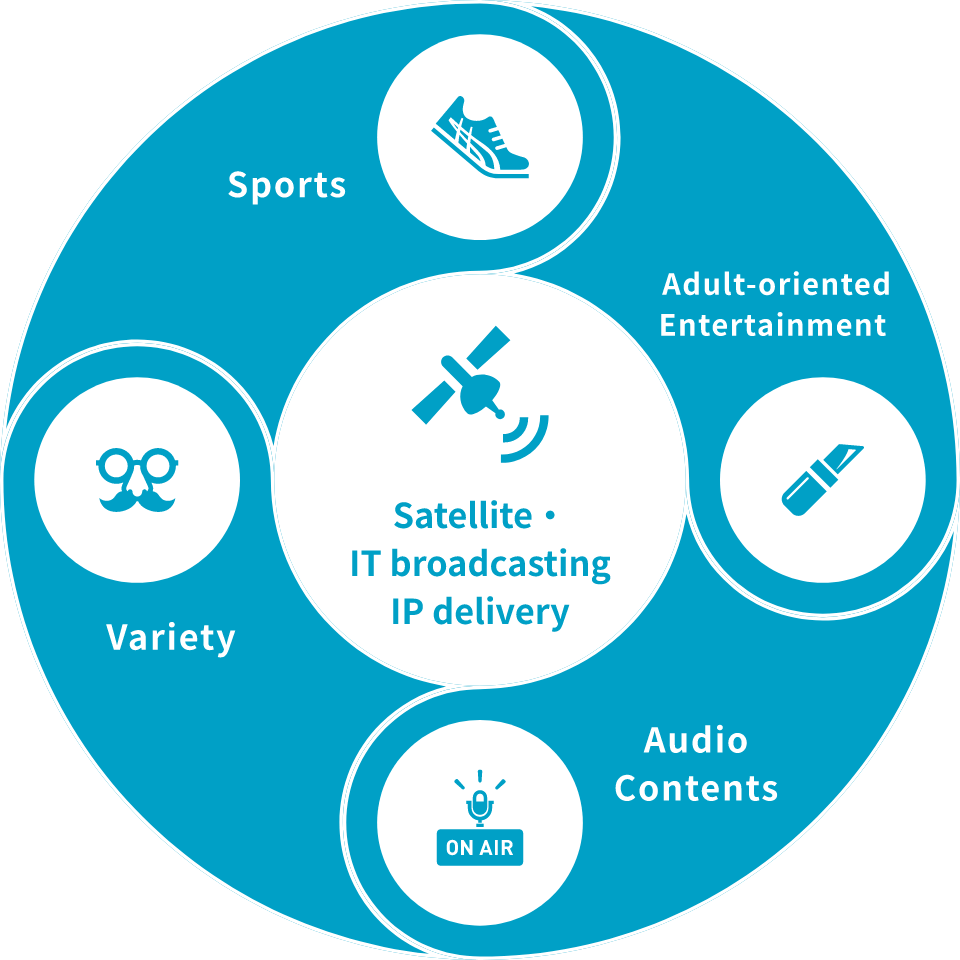 We operate the "Shigeki Strong Channel,"which is broadcast on Sky PerfecTV! Premium Service and Hikari TV,and we collaborate with the operator of this channel to develop andoperate a video distribution service platform.We also operate a YouTube channel and conduct promotionalactivities using social media.
As we handle exciting and extraordinary entertainment works, we look forward to receiving proposals for thrilling content from content holders.
Regarding broadcasting, distribution,
advertising, etc. inquiry